Dr Arjun Srirampur MS(Ophthal), FRCS(Glasgow, UK), FCAS(LVPEI)
Specialist in Refractive Surgeries
Shree Meenakshi Eye Hospital, Best Eye Hospital in Nallakunta, Hyderabad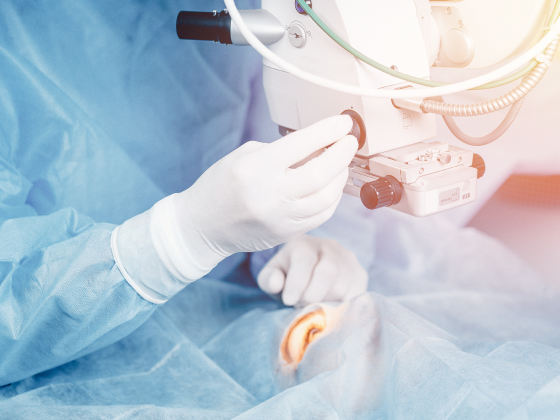 Refractive surgery a medical procedure employed to improve vision, it is applied when we have refractive errors like Myopia, Hyperopia, astigmatism, and other eye related problems.

Refractive eye surgery is used to correct the refractive state of eye and eliminate dependency on glasses and contact lenses.

The most widely performed type of refractive surgery is LASIK.

Refractive surgery is the best option to get rid from -hereditary eye diseases, glasses and contact lenses and other eye diseases.

Presently refractive surgery available is becoming more affordable and safer.

Our expert Dr Arjun Srirampur MS(Ophthal), FRCS (UK), FCAS (LVPEI) will undergo detailed examination of your medical history and does few special inquiries such as (ASOCT) Anterior Segment Optical Coherence Tomography, corneal topography is performed to examine the shape, curvature and thickness of cornea and dimensions of eye.

After getting the reports in detail. He makes a decision regarding the option of refractive surgeryavailable for you. Untreated refractive errors may cause dangerous issues. Early diagnosis and treatment are important, opt for a best treatment before it's too late.

At Shree Meenakshi Eye Hospital in Nallakunta. Dr Arjun Srirampur specialist in refractive surgery provides you the best methods in diagnosing the refractive errors and offer you the best treatment.

Book your appointment today. Consult us for more details to get best refractive eye treatment to improve your vision.