Dr Arjun Srirampur MS(Ophthal), FRCS(Glasgow, UK), FCAS(LVPEI)
Specialist in Ocular Trauma Treatment
Shree Meenakshi Eye Hospital, Best Eye Hospital in Nallakunta, Hyderabad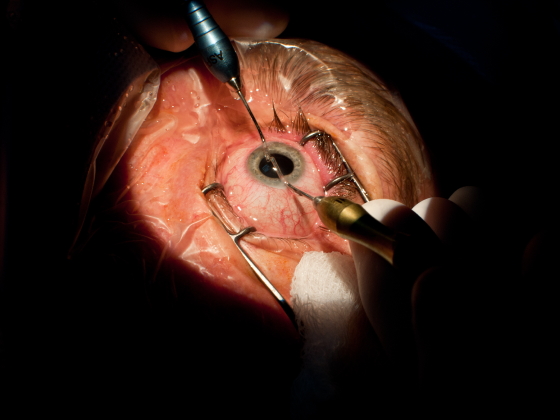 Shree Meenakshi Eye Hospital in Nallakunta, Hyderabad. Specialist in ocular trauma.
In the developed world, ocular trauma is among the most under-recognized factors of vision loss.

Eye trauma can occur at work, home, school or during sports and other recreational activities.

Blunt trauma to an eye from projectile objects (such as a ball) can cause a wide range of damage including corneal abrasion, bleeding in the eye, rupture of the orbital bone, break of eyeball and retinal detachment.

Chemical injuries can be distressing and commonly occur in laboratories or any other places.

Ocular trauma, either blunt or puncturing, can result in visual impairment due to cataract or glaucoma. And eventually leads to psychological, professional and economical crippling of patient.

Ocular trauma shows few symptoms like double vision, swelling of eyes, severe pain, heavy ache around eye, and other injuries.

At Shree Meenakshi Eye Hospital, Nallakunta, Hyderabad. Dr Arjun Srirampur MS(Ophthal), FRCS (UK), FCAS (LVPEI) specialist in Ophthalmology, highly experienced eye doctor treats ocular related issues effectively.

He clinically examines your eye issues and recommend the best world class methods to treat your vision problems. Early diagnosis is important to facilitate more successful treatment and avoid complications.

To avoid difficulty in ocular trauma get it treated by our best eye doctor.
Book your appointment today to get the best treatment. consult us.