Dr Arjun Srirampur MS(Ophthal), FRCS(Glasgow, UK), FCAS(LVPEI)
For Best Comprehensive Eye Examination
Shree Meenakshi Eye Hospital, Best Eye Hospital in Nallakunta, Hyderabad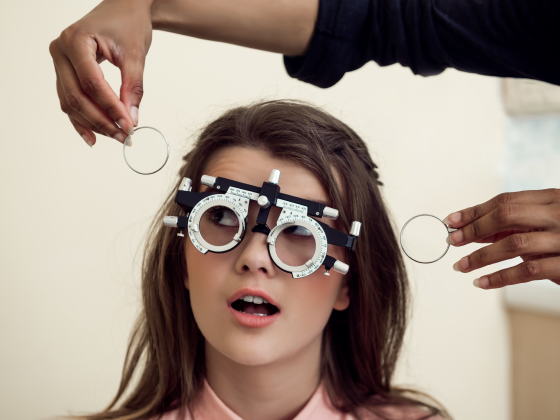 Shree Meenakshi Eye Hospital in Nallakunta, Hyderabad. For the best comprehensive eye examination.
An eye examination is a series of tests used to analyze vision and the ability to focus on and discern objects.

It includes numerous vision measurement exercises that use lettered charts and other measurement instruments to determine how well you see objects close and far, to measure your peripheral vision and depth of field, and to assess other aspects of your vision.

It may also include a dilated exam, which allows the vision care provider to see inside your eye to look for signs of eye disease or other conditions that could impair vision or health over time.

Regular eye checkups are important, regardless of your age or physical health. A thorough eye exam can aid in the detection of diseases in their early stages, when they are most treatable.

Even if you do not wear contact lenses or spectacles, you should have comprehensive eye examinations because symptoms of eye diseases like cataracts, glaucoma, and macular degeneration are not visible in their early stages.

Shree Meenakshi Eye Hospital, Nallakunta, Hyderabad. Has the world class equipment which provides you the best medical facilities to facilitate eye examination and consultation with best eye doctor.

Dr Arjun Srirampur MS(Ophthal), FRCS (UK), FCAS (LVPEI) specialist in ophthalmology uses the world class machines to clinically examine your eyesight. We assure you the best comprehensive eye examination.

Based on your eye examination reports our expert will suggest you the medication or any other procedures if required. To get the best eye examination consult our expert. Book an appointment today.