Dr Arjun Srirampur MS(Ophthal), FRCS(Glasgow, UK), FCAS(LVPEI)
Specialist in LASIK Surgery
Shree Meenakshi Eye Hospital, Best Eye Hospital in Nallakunta, Hyderabad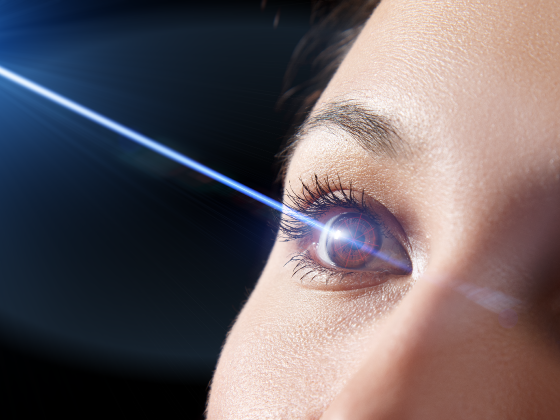 Shree Meenakshi Eye Hospital in Nallakunta, Hyderabad. Expert in LASIK Surgery. LASIK (Laser-assisted in situ Keratomileusis)LASIK has become the world's most successful and popular vision correction procedure.

LASIK is the most advanced refractive error correction procedure that employs the excimer laser.The excimer laser removes tissue while causing little thermal damage or scarring to surrounding tissue.

The excimer laser beam is computer guided and precisely reshapes the cornea by removing microscopic layers of the cornea.
It is a medical procedure works on changing the shape of eye's cornea then it allows light to properly travel to the back of the eye so that brain can rightly process it.

LASIK eye surgery is the best option to improve your vision and to get rid of your glasses / contact lenses.

The laser eye surgery effectively treats, improves your vision, and can overcome the conditions like astigmatism, myopia, hypertropia, and presbyopia with 96% success rate.

It's quick, almost painless, and there's little to no discomfort afterward. Patients reports seeing 20/20 after only 24 hours of treatment.

Shree Meenakshi Eye Hospital, Nallakunta, Hyderabad. Dr Arjun Srirampur will examine your eye related problems clinically before suggesting the best way and methods to treat it. Which gives you a great relief from the problem you are suffering with.

To receive the best Lasik surgery. Please book your appointment now by phone or online. We care for your vision.